entertainment.sitedfy.com" />
Welcome to the Friday edition of Internet Insider, where we dissect the week online. Today:
The closure of ArcLight theaters marks the end of an eraGossip didn't go away during the pandemic—it evolvedSomeone made a Christian version of Lil Nas X's 'Montero'
Sign up to receive this newsletter in your inbox.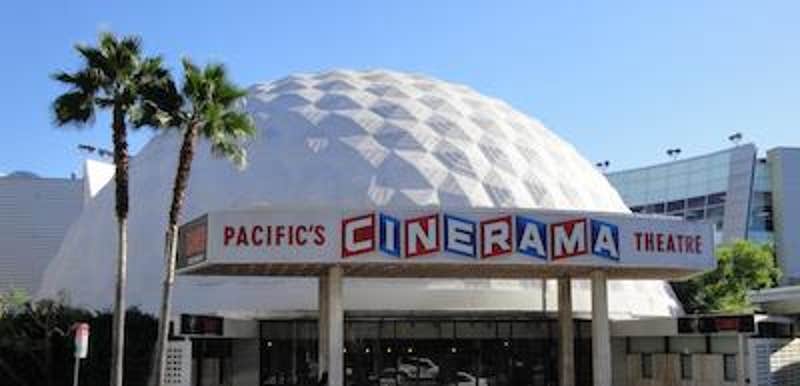 BREAK THE INTERNET
Mourning the loss of the ArcLight Cinema chain
I grew up in Los Angeles, and I lived there through my mid-20s—an era that involved going to lots of different music venues, comedy clubs, and, of course, movie theaters. My favorite theater chain was ArcLight, which had locations in Hollywood, the Valley, and Pasadena. Going to any of them involved a ritual of navigating the parking garage before walking into the expansive lobby, where a giant clock told the time and a digital board listed the dozens of upcoming showtimes. The lobbies in ArcLight theaters were unlike the lobbies of movie theaters I frequented as a kid. There was a buzz in the air on weekends; you felt like you were at a highly-coveted social event.
This week, the parent company of ArcLight Cinema and Pacific Theatres announced that it was not reopening its theaters that have been closed since the start of the pandemic. It's a huge blow for movie-lovers who flocked to the ArcLight for the opening night of every big movie. It's unclear what will happen to the Cinerama Dome, an iconic symbol in the city that has been around since 1963 and is currently a part of ArcLight Hollywood. At least it gave us a lot of good memories.
—Tiffany Kelly, culture editor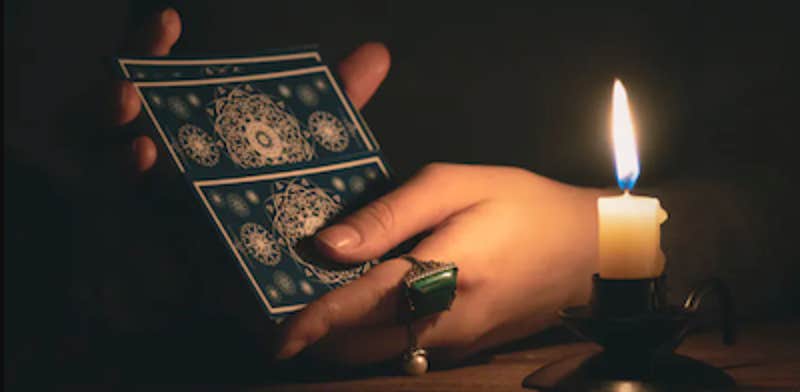 SPONSORED
Do tarot card readings actually work?
Tarot readings are a divisive topic. Some people plan their day on their wisdom, while others dismiss them as nonsense. If you're not sure where you fall on this spectrum, learning more about how they actually work can be helpful in deciding if you'd like to try one out, or maybe even learn to read your own!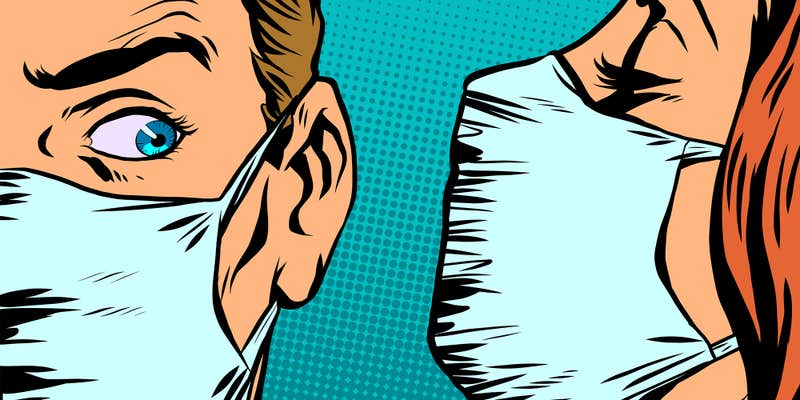 CELEBRITIES
Gossip didn't go away during the pandemic—it evolved
If there's a pandemic gossip success story, it's Deuxmoi, an Instagram account created in March 2020, as New York City weathered a COVID-19 surge. The account, which brands itself as "curators of pop culture" in its Instagram bio, now has more than 800,000 followers. People can submit stories and gossip through a form on the website, which asks the user to give a pseudonym. Deuxmoi submissions are posted as screenshots on Instagram Stories, creating an urgency to check in. There's no vetting, and a disclaimer in the bio states: "This account does not claim any information published is based in fact." Many submissions aren't even gossip: They're blurry fan photos of celebrities; innocent "I saw X at Y" spottings; or simple facts, like that Jennifer Garner attends church. Its founder is a woman but so far remains anonymous.
"Like everything, gossip is cyclical," Elaine Lui, founder of the long-running site LaineyGossip, told the Daily Dot. "Deuxmoi is the recent modern iteration of that…When we talk about cyclical, in terms of what's new and what isn't, a lot of the things Deuxmoi reports had its precedent back in the day with Gawker Stalker, as people have pointed out."
—Audra Schroeder, senior writer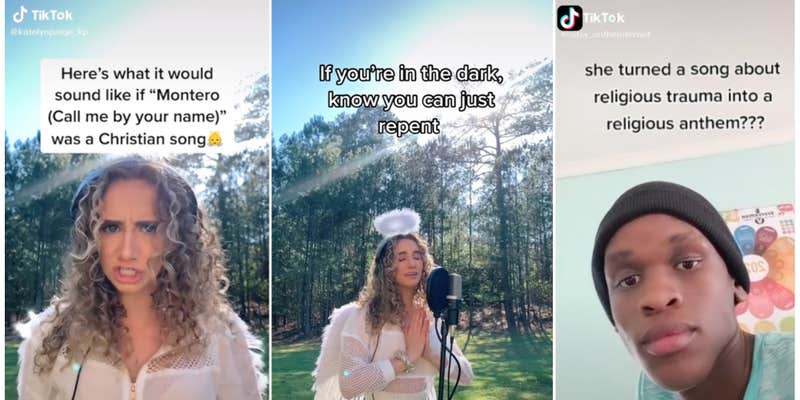 TIKTOK
There's a Christian version of Lil Nas X's 'Montero'
TikToker Katelyn Paige released her own "Christian" version of Lil Nas X's "Montero (Call Me By Your Name)," and it's facing a lot of pushback. In Paige's remix of the song, spread over two TikTok videos, she takes everything about "Montero" and flips or discards it. Replacing the song's unnamed lover with Jesus, she exhorts people to call on his name, presenting him as the salvation they need from "living the life that is fake."
Even if Paige's song wasn't intended as a direct rebuke to Lil Nas X's original, as her "no hate Lil Nas X" comment at the beginning of the video may be intended to convey, taking a song that so thoroughly rebukes Christianity because of the harm its caused and turning it into a Jesus bop is innately disrespectful. The song's only redeeming feature? The duets on TikTok that are dragging it.
—Siobhan Ball, contributing writer
MEME OF THE WEEK
Who will you be after the pandemic? This |1a808d249322bbc66f3f35c7d410f3e0| offers some…options.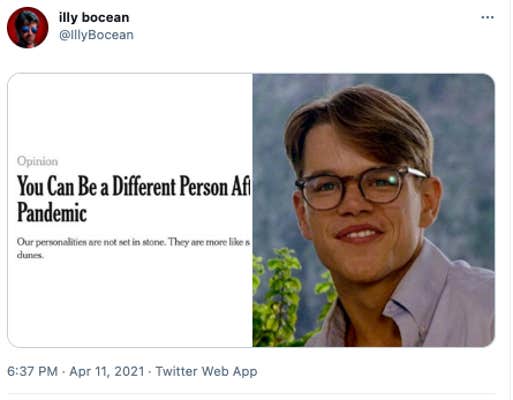 Now playing: "I'm Coming Out" by Diana Ross
The post This week on the internet: RIP the ArcLight, how Deuxmoi evolved gossip appeared first on The Daily Dot.
Read more: dailydot.com