entertainment.sitedfy.com" />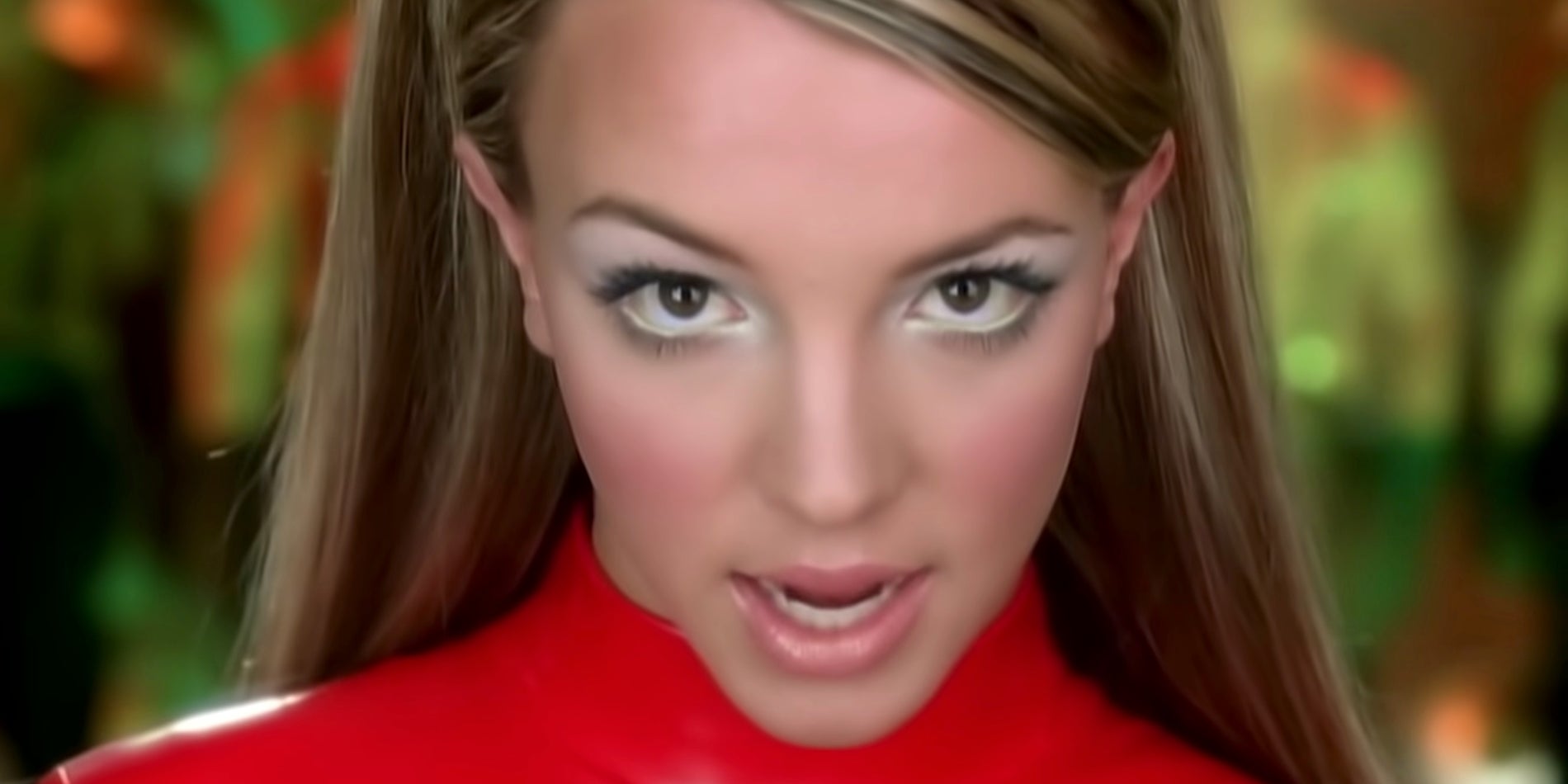 music video" srcset="https://uploads.dailydot.com/2021/04/britneyoops.jpg?auto=compress%2Cformat&fit=scale&h=300&ixlib=php-3.3.0&w=600&wpsize=medium 600w, https://uploads.dailydot.com/2021/04/britneyoops.jpg?auto=compress%2Cformat&fit=scale&h=350&ixlib=php-3.3.0&w=700&wpsize=fp_800_350 800w, https://uploads.dailydot.com/2021/04/britneyoops.jpg?auto=compress%2Cformat&fit=crop&h=250&ixlib=php-3.3.0&w=500&wpsize=thumbnail 500w, https://uploads.dailydot.com/2021/04/britneyoops.jpg?auto=compress%2Cformat&fit=scale&h=384&ixlib=php-3.3.0&w=768&wpsize=medium_large 768w, https://uploads.dailydot.com/2021/04/britneyoops.jpg?auto=compress%2Cformat&fit=scale&h=768&ixlib=php-3.3.0&w=1536&wpsize=1536x1536 1536w, https://uploads.dailydot.com/2021/04/britneyoops.jpg?auto=compress%2Cformat&fit=scale&h=1024&ixlib=php-3.3.0&w=2048&wpsize=2048x2048 2048w, https://uploads.dailydot.com/2021/04/britneyoops.jpg?auto=compress%2Cformat&fit=scale&h=25&ixlib=php-3.3.0&w=50&wpsize=concierge-thumb 50w, https://uploads.dailydot.com/2021/04/britneyoops.jpg?auto=compress%2Cformat&ixlib=php-3.3.0 1900w" sizes="(max-width: 1900px) 100vw, 1900px" />
Welcome to the Friday edition of Internet Insider, where we dissect the week online. Today:
The 'It's gonna be May' meme in 2021IHOP worker turns away Adam Sandler in viral TikTokSomeone adopted this 'demonic' Chihuahua
Sign up to receive this newsletter in your inbox.
BREAK THE INTERNET
Yikes, It's gonna be May
It's April 30. Thanks to a meme that will never die, you'll probably see reminders all over social media telling you what tomorrow is: May. Yes, I'm talking about the *NSYNC meme. "It's gonna be May" is one of those memes that has stayed with us through various meme cycles and platforms. It first appeared on Tumblr in 2012 when someone made a joke about the way Justin Timberlake sings the word "me" in the song. Now, simply sharing a photo of Timberlake at the end of April is a nod to the meme.
This year, the reminder of how much time has passed by in 2021 is jarring. Like many people, I've been indoors a lot over the past 13+ months. Everyone I know is getting vaccinated, or is already fully vaccinated, and we're all planning trips to see family and friends. It feels like this year is essentially just starting. In reality, four months have already passed. As an added layer to the meme this year, Timberlake is facing new criticism for how he handled his breakup with Britney Spears as well as the Super Bowl halftime show with Janet Jackson. This was sparked by the Framing Britney Spears documentary that premiered on Hulu earlier this year. (There's now a documentary in the works about the Super Bowl incident.) So, yes, it's a new month tomorrow. But the meme feels outdated during a time when every month feels essentially the same.
—Tiffany Kelly, culture editor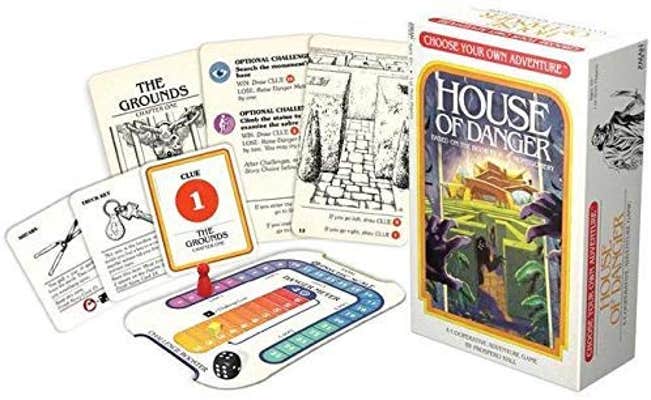 SPONSORED
A 'Choose Your Own Adventure' card game
Every kid of the '80s fondly remembers those good old "Choose Your Own Adventure" books: Paging through over and over, trying to get all the endings to the story. And now you can revisit those days in a brand new way with Choose Your Adventure: House of Danger. Just like the classic R.A. Montgomery book, you'll venture into a mysterious mansion in search of its missing owner.
CELEBRITIES
IHOP worker turns away Adam Sandler in viral TikTok
An IHOP employee is expressing shock after learning that she unknowingly caused Adam Sandler to leave the restaurant after telling the Hollywood megastar that he would have to wait for a table.
In a video posted to TikTok on Monday that now has more than 10 million views, user Dayanna Rodas shared surveillance footage of the moment she turned away Sandler and a young woman believed to be his daughter. Rodas says she informed the famed actor, who she didn't recognize at the time, that he would have to wait 30 minutes for a table. Sandler is seen leaving the restaurant moments later. "Pleaseee come back," Rodas said in a caption on the video.
Instead of chastising Rodas for turning away the beloved celebrity, however, TikTok users are applauding her for not giving Sandler preferential treatment.
—Mikael Thalan, contributing writer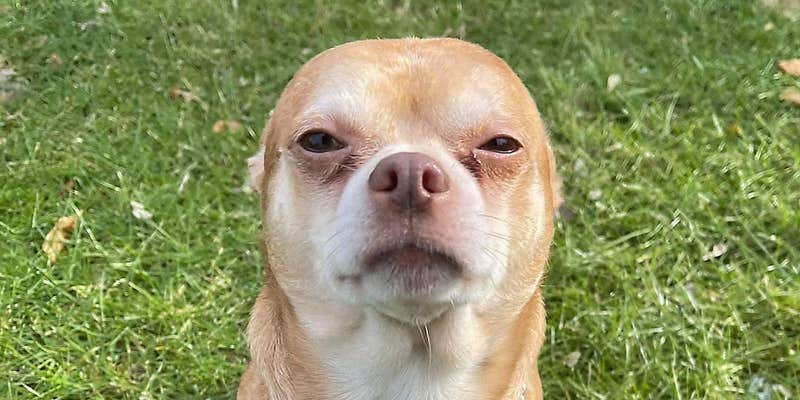 ANIMALS
Someone adopted Prancer the 'demonic' Chihuahua
Posts about dogs who shelters have struggled to get adopted for a multitude of reasons go viral all the time, but in the case of a Chihuahua named Prancer, it was the very specific nature of a brutally honest ad that made him an internet star.
In a Facebook post that was then shared on Twitter, Tyfanee Fortuna wrote, "There's not a very big market for neurotic, man hating, animal hating, children hating dogs that look like gremlins. But I have to believe there's someone out there for Prancer, because I am tired and so is my family. Every day we live in the grips of the demonic Chihuahua hellscape he has created in our home."
Prancer's happy ending arrived just a few weeks later. Ariel Davis, who works at a rehabilitation facility in New Haven, Connecticut, reached out to Second Chance Pet Adoption League, who was trying to find a new home for Prancer. "I'm a single woman, I'm a single lesbian, I live with another woman, I don't have any men in my life, I work in a women's rehab, I don't have any other animals," Davis said in an interview.
"We sincerely hope that his story has inspired thousands to adopt the overlooked underdogs," the Second Chance Pet Adoption League wrote in a Facebook update about Prancer's adoption.
—Michelle Jaworski, staff writer
MEME OF THE WEEK
'Paddington 2' topped 'Citizen Kane' on Rotten Tomatoes, and there were a lot of memes.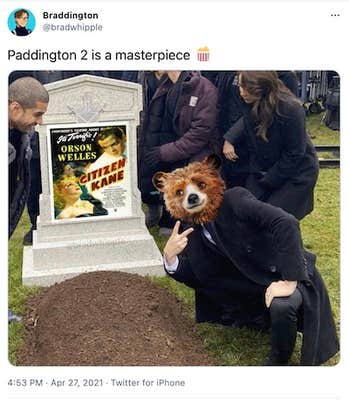 Now playing: "Nothing's Gonna Hurt You Baby" by Donna Missal
Questions? Feedback? Contact us at info@dailydot.com.
The post This week on the internet: Adam Sandler turned away at IHOP, 'It's gonna be May' appeared first on The Daily Dot.
Read more: dailydot.com