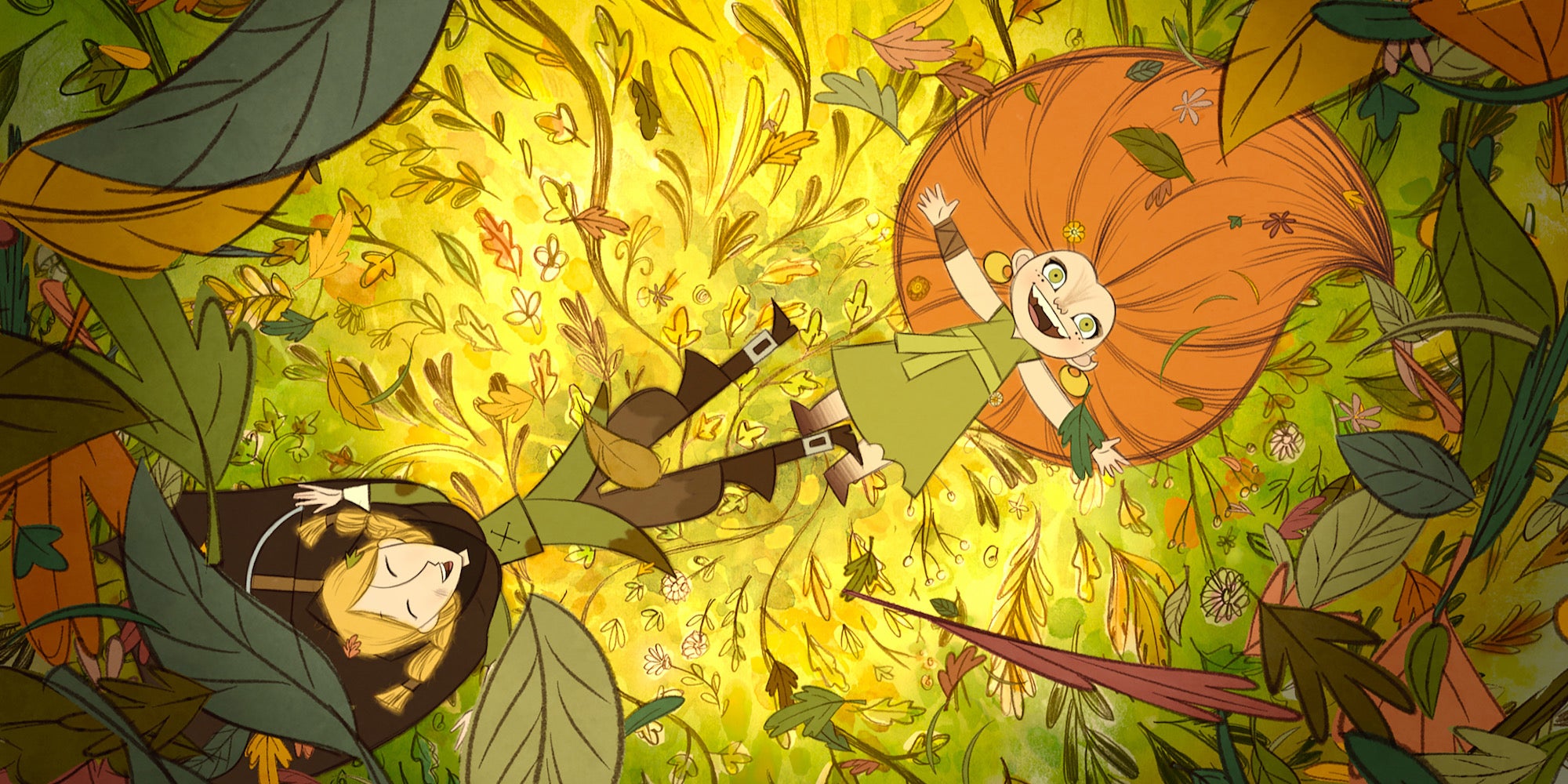 Hello! Every week, our internet culture staff will discuss the world of streaming entertainment in this newsletter. In this week's Oscars edition:
The Father of all Oscar endingsAn innovative awards with familiar problemsGoing the completist route in a weirder, more streaming-friendly year
Sign up to receive this newsletter in your inbox.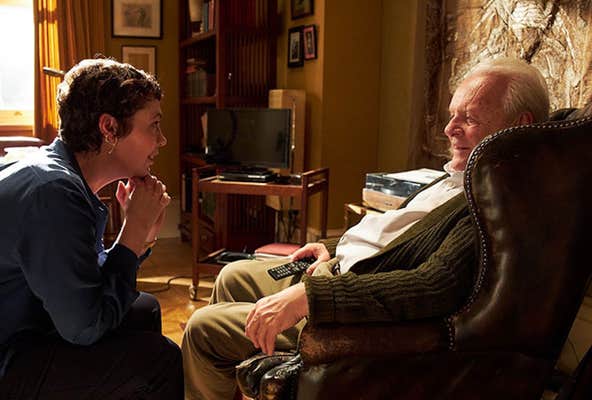 BREAK THE INTERNET
The Father of all Oscar endings
For all of the glitz, glam, and drama that the Academy Awards offer us every year, the end of the ceremony does not. The Oscars have positioned the best picture Oscar to be the final award of the night every year since 1948 (with one exception). But this ceremony will likely be most remembered for its anticlimactic ending. The best actor Oscar was the final award of the night, seemingly in anticipation of a posthumous win for Chadwick Boseman for Ma Rainey's Black Bottom that would let the room celebrate the actor's legacy. The ceremony ended mere seconds later in the visual encapsulation of an awkward, trailing ellipsis after the award went to The Father's Anthony Hopkins, who wasn't there to accept it. On top of Viola Davis' loss for lead actress, it was yet another reminder of just how rare it is Black actors to win Oscars for leading performances.
The entire affair was unfair to Boseman, whose win was seen as such a foregone conclusion that the Oscar producers structured the entire awards around it. If Boseman had won, it might not have been much better. As Bailey Herdé put it at the Cut, "it's obvious that Soderbergh and his co-producer's main goal in jumbling the order of the awards was not to pay proper tribute to Boseman's career and legacy but instead to use the gravity of that moment as a neat little bow on their experimental Oscars and to guarantee glowing reviews and Twitter adoration." It was also unfair to Hopkins, who offered to record an acceptance speech via Zoom—he's 83 and, even though he's vaccinated, he didn't want to attend a satellite ceremony in the middle of a pandemic—but was turned down by the Oscars.
The uproar over the anticlimactic ending was instantaneous, and it left a bad taste in my mouth. I loved Hopkins in The Father, a devastating and haunting film with a premise that far eclipses its rather blasé title. I loved Boseman, who electrified the screen every time he was on it, in Ma Rainey's Black Bottom. I wanted Boseman to win and had him on my own Oscar ballot. Like many, I thought it was going to happen; so did many of the people who voted for Hopkins, which might've ultimately hurt Boseman's chances. And an Oscars gift bag featuring a Boseman NFT made the whole thing even worse.
"It was not meant to end on somebody who was not present," Rob Mills, Walt Disney Television's executive VP of unscripted and alternative entertainment, told Variety. "It was a calculated risk, that I think still paid off because everybody was talking about it." I'm not so sure. The calculated move felt gross and will age even more poorly in time. (But at least we now know the producers have no idea who wins ahead of time?)
—Michelle Jaworski, staff writer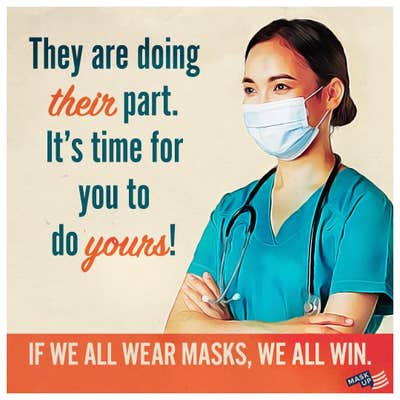 SPONSORED
#MaskUp and keep your kids safe
The world is exhaling a collective sigh of relief as many get their long-awaited vaccinations. But for mothers and fathers, there's another concern: keeping their children safe. There's no vaccine that's been approved for people younger than 16, even though studies pursuing a solution are ongoing. But as it stands, kids 10 and under may not have a viable vaccine option until 2022. As frustrating as this is, it's yet another reason it's crucial to be a vocal supporter of mask-wearing.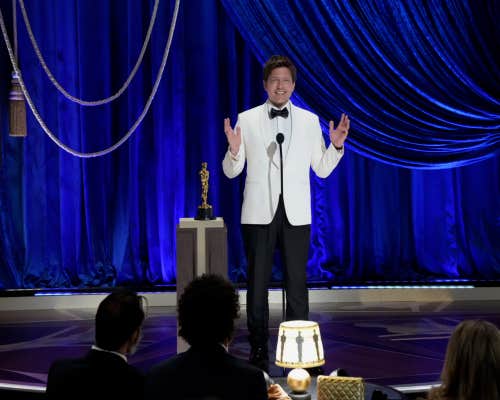 AWARDS SHOWS
An innovative awards with some familiar problems
The entire night was full of innovations and some incredible highs and lows. It relegated all of the original song performances to the pre-show, which allowed the songs to be performed in full, and Molly Sandén's performance of "Húsavík" in the town of Húsavík with a choir of Icelandic children in lopapeysa sweaters wouldn't happened without it. But viewers who didn't watch the Oscars pre-show missed the performances until they were uploaded online. It mostly took place at Union Station, but that came at the expense of a COVID testing site that was moved and required displacing an encampment of people experiencing homelessness—a move made even more ironic with Nomadland taking three of the night's biggest awards
There were few clips for viewers of the movies nominated that were featured during the ceremony. One tradeoff is that none of the winners were played off during their awards speeches, leading to touching moments like Another Round director Thomas Vinterberg paying tribute to his daughter Ida, who died days into the filming of Another Round, Daniel Kaluuya embarrassing his mom on live TV, or Minari's Youn Yuh-Jung's heartfelt speech that pushed back on the notion of winners.
But still, some of the same issues that plague that Oscars and many of its winners and nominees remained. The "In Memoriam" segment left off the names of several people who died in the past year. Youn, the first Korean actor to win an Oscar, had to field terrible questions like what Brad Pitt smelled like and what it was like meeting him from American media, something she later made fun of when speaking to Korean media. (Her calling out Pitt in her speech had more to do with his role as one of Minari's producers.) After Kaluuya won his Oscar, an HFPA reporter mistook him for fellow nominee Leslie Odom Jr. during a press conference, something that she initially denied before eventually apologizing.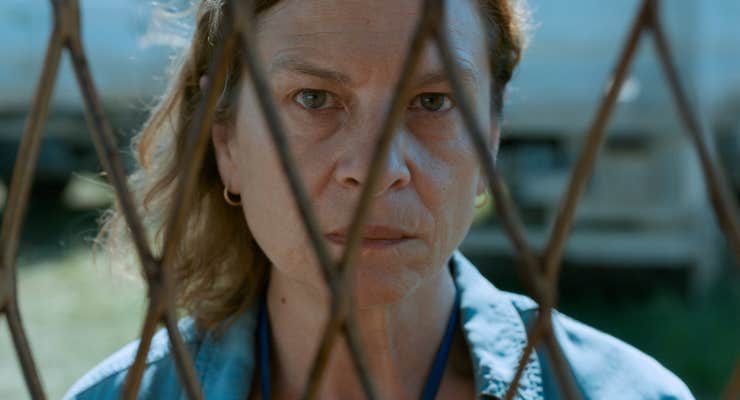 NOW STREAMING
Trying to go the completist route
I've been following the Oscars to varying degrees for years, but, thanks to a mix of film festival screenings, press screeners, and a couple of titles I sought out on my own, I had already seen all eight films nominated for best picture by the time the nominations were announced. So I set my sight on the rest of the list, which included 56 total movies (41 feature-length films and 15 shorts), most of which were available at my fingertips on a number of streaming platforms.
By the time the Oscars aired on Sunday, I watched all of the shorts and 31 of the nominated films. Some of them were real duds. Some were fascinating films that I might not have seen otherwise. And a few were among the best I've seen in the past year. The shorts included works that were everything from inventive and emotional to confounding and even exploitive. Yes, a lot of them cover harrowing subject matter, but it's an insult to simply reduce them to being little more than depressing.
Some of my favorites walked away with at least one Oscar, but others went home empty-handed. Quo Vadis, Aida?, Bosnia and Herzegovina's entry, reduced me to a sobbing mess. Wolfwalkers was a masterpiece, but it stood little chance next to Pixar's Soul. And I found pretty much every single one of the documentary features nominated to be more emotionally resonant and powerful than the eventual winner, Netflix's My Octopus Teacher.
7 MUST-STREAM OSCAR FILMS
Another Round (nominated for two Oscars, won for international feature film): HuluCollective (nominated for documentary feature and international feature film): HuluCrip Camp (nominated for documentary feature): NetflixQuo Vadis, Aida? (nominated for international feature film): HuluSound of Metal (nominated for six Oscars, won for editing and sound): Amazon Prime VideoTime (nominated for documentary feature): Amazon Prime VideoWolfwalkers (nominated for animated feature): Apple TV+
Now Playing: "What a Life" by Scarlet Pleasures
Questions? Feedback? Contact us at info@dailydot.com.
The post This week in streaming: 7 must-stream Oscar films you can't leave behind appeared first on The Daily Dot.
Read more: dailydot.com