This is crazy, so grab the popcorn!!!
If you're American (like us) and/or not big on sports (like us!), you probably don't know the names Coleen Rooney or Rebekah Vardy. But you will now — and it's totally worth it!!!
Related: Who Knew Taylor Swift Was A Soccer Superstar?!
The women are the respective wives of football (soccer) stars Wayne Rooney and Jamie Vardy, both of whom are on the England national team along with their long professional careers as stars in the Premier League. And over in the U.K., Coleen and Rebekah share (roughly) the same level of fame as a superstar athlete's wife would here in America — so, like, a huge following on social media, a presence on gossip blogs, etc., etc…
These ladies certainly aren't on the level of Victoria Beckham — bitch, please — but they're definitely public figures. The point is: a LOT of people keep up with these two women routinely! Which is what has made this week so f**king insane!
Where it all started…
So on Wednesday morning, Coleen (pictured above, right) posted a lengthy note to all of her social media profiles, directly accusing Rebekah (on the left in the pic, above) of selling false stories about her life to The Sun.
In the ominous statement, the accuser shared (below):
"For a few years now someone who I trusted to follow me on my personal Instagram account has been consistently informing The Sun newspaper of my private posts and stories. There has been so much information given to them about me, my friends and my family—all without my permission or knowledge."
Uh-oh!
So after a few years of this, Coleen somehow found a suspect to pursue in Vardy, though she didn't disclose why she came upon Rebekah specifically — i.e., whether somebody tipped her off. Back in January, the devious detective explained she devised a plan to catch Vardy in the act by planting false stories on her Instagram account, and blocking other followers so that no one else could see them except Rebekah (below):
"I blocked everyone from viewing my Instagram stories, except ONE account. Over the past five months I have posted a series of false stories to see if they made their way into The Sun newspaper. I have saved and screenshotted [sic] all the original stories which clearly show just one person has viewed them. It's……. Rebekah Vardy's account."
OMG!!!!
The false stories — which included fake plans to choose the gender of her future children, a phony casting on the reality show Strictly Come Dancing, and a story about the basement of her home being flooded — were restricted so only Rebekah could view them, and sure enough, every single one of those stories wound up being published in The Sun.
Talk about damning evidence!!!
Here's the full post, in all its dramatic glory (below):
View this post on Instagram
This has been a burden in my life for a few years now and finally I have got to the bottom of it……
Absolutely incredible! So dramatic!
And that super-long ellipsis at the very bottom immediately before the big reveal, to add the perfect pause for dramatic effect… That's simply… **chef's kiss** magnificent!!!
Deny, deny, deny!
Seemingly caught absolutely red-handed here, Vardy has — of course — doubled down on her denial of the accusations.
In her own statement released not even a half-hour after the accusations, the "heavily pregnant" soccer wife denied everything, writing in part (below):
"As I have just said to you on the phone, I wish you had called me if you thought this. I never speak to anyone about you as various journalists can vouch for … Over the years various people have had access to my insta and just this week I found I was following people I didn't know and have never followed myself … I liked you a lot Coleen and I'm so upset that you have chosen to do this, especially when I'm heavily pregnant. I'm disgusted that I'm even having to deny this. You should have called me the first time this happened."
Wow…
Here's the full statement, along with the accused's vague threat she's "having to take legal advice" over the matter as it has played out (below):
View this post on Instagram
Can't believe I'm even having to write this. I'm pregnant & on holiday & am at a loss to why she would do this. I'm now having to take legal advice as I can't deal with this stress myself when I'm this pregnant.
Crazy!!!! Not sure what legal route would be available to her here, but obviously, this little drama may be FAR from over!
Related: David Beckham Gets Banned From Driving — Whoa!
BTW, The Sun has since amended a bunch of stories about the Rooney fam, noting they are indeed false — but the paper hasn't given up their source, so it's still technically unclear whether Vardy was actually behind the leaks, or if it was one the other people supposedly with access to her account.
Regardless, this is truly one of the wildest social media feuds/gotcha plans we've ever seen! As you might expect, this entire drama has blown up on Twitter, under the hashtag #WAGathaChristie — which, by the way, is arguably the most creative hashtag ever.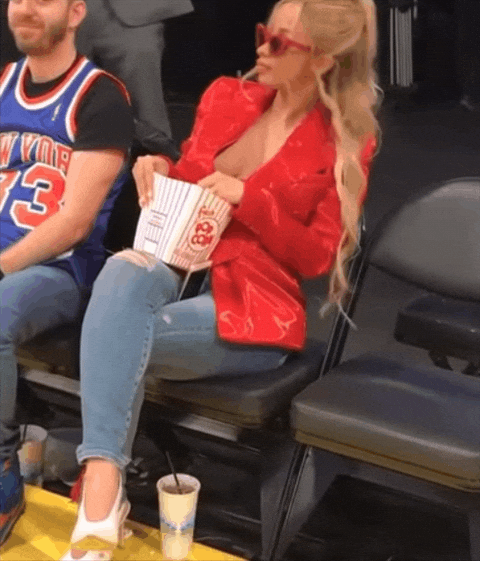 Seriously fascinated by this whole thing!! What do U think, Perezcious readers?! Sound OFF about it all in the comments (below)!!!
[Image via Coleen Rooney/Rebekah Vardy/Instagram]
The post You May Not Know Who These Women Are — But You DEF Want In On Their Crazy Drama! appeared first on Perez Hilton.
Read more: perezhilton.com