Drama, drama, drama!
Surely |1ea1d25f712f87754addb6c4070774d8| about Tori Spelling's tax woes, as listed out by the state of California's Franchise Tax Board, right?! Well, it turns out there are some updates to be had!
Related: Poor Ticket Sales Causes Tori To Cancel Tour Dates With Jennie Garth!
For one, Tori responded on Instagram to our initial story and post, asking for "informed comments regarding someone's situation."
She then left it somewhat open-ended as to whether or not she denied actually being on the state of California's list of biggest tax delinquents (which she definitely is, by the way) by responding with this (below):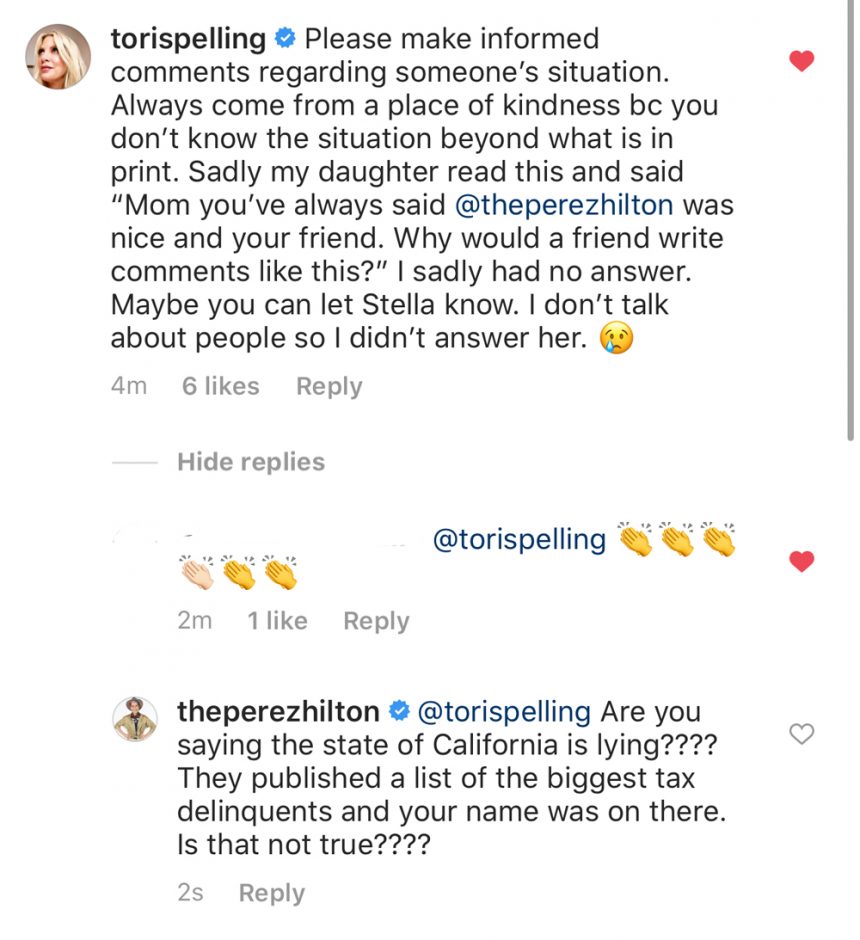 So, but, like, is she denying it, or what?! / (c) Perez Hilton/Instagram
Hmmm… OK! Controversial news is no fun, we get it.
Things got interesting when Dean McDermott stepped in, though, and blamed an "old business manager" who got the family "in this mess." Whoa!!!
Dean wrote in response there, still in the IG comments section, with the following insight: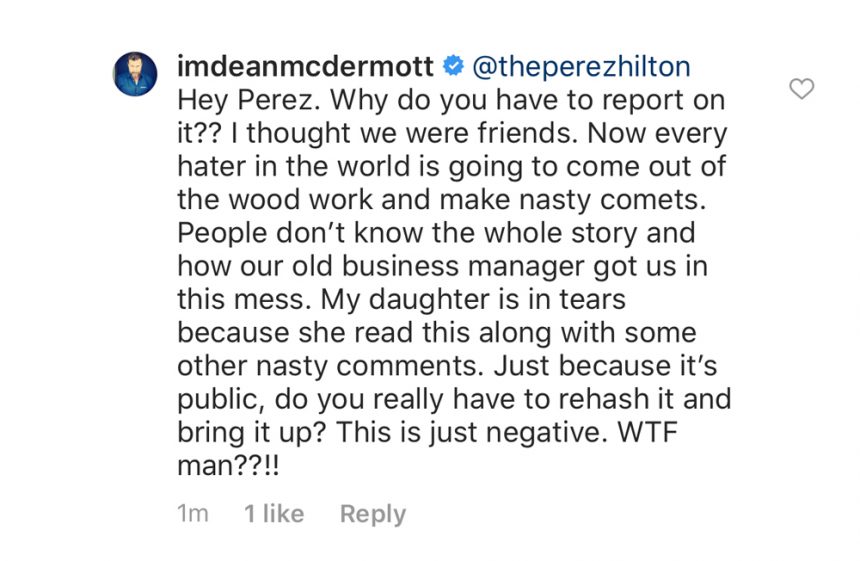 Dean calls out a former business manager for being responsible for some of the couple's money problems. / (c) Perez Hilton/Instagram
Well that's something… we think. Wow!!!
Related: Tori Ordered To Fork Over Cash Regarding MAJOR Credit Card Debt…
Dean also openly lashed back at the idea that Candy Spelling pays for school — or, anything else — with another comment later in the feed (below):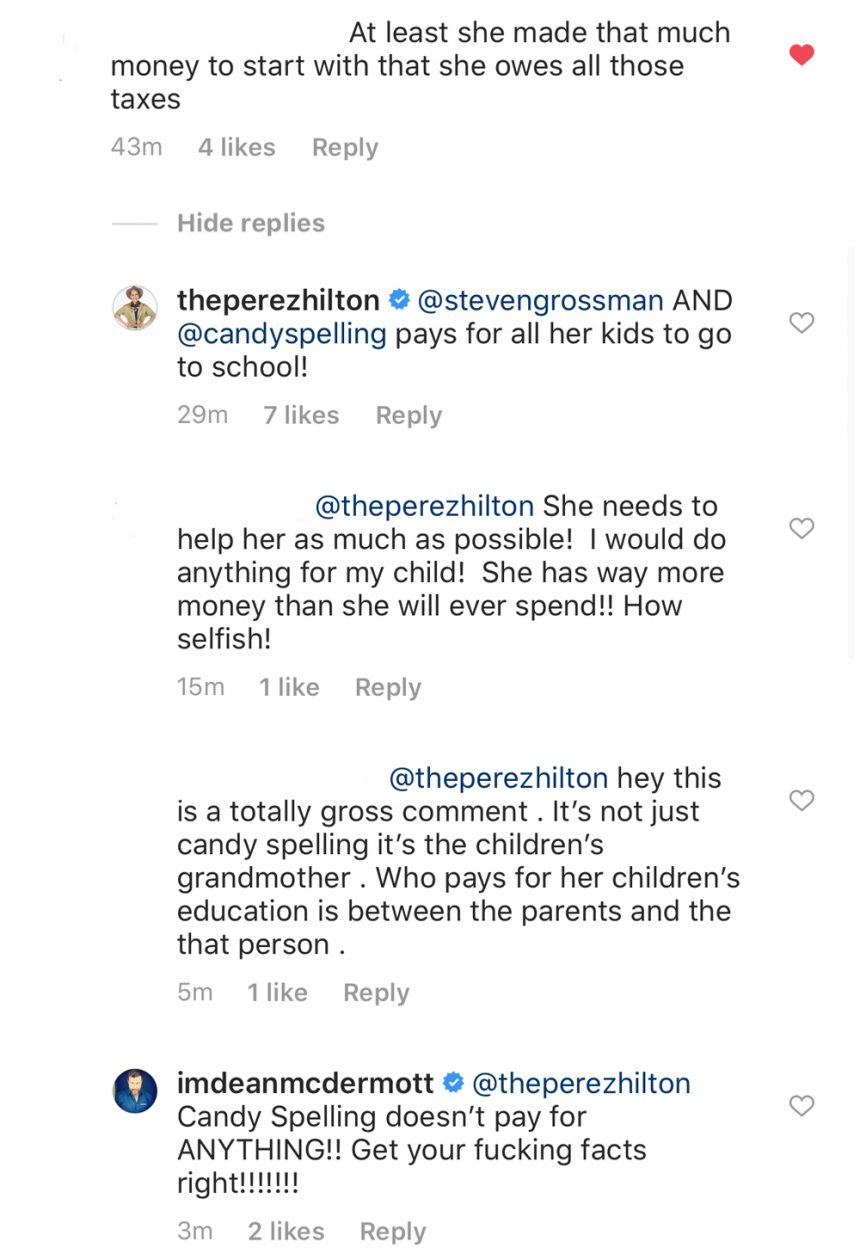 Apparently, Candy Spelling doesn't pay for much of anything! OK, then! / (c) Perez Hilton/Instagram
So there you go… Tori and Dean in their own words.
Interesting!!!
What do U think, Perezcious readers?! Sound OFF with your take on the whole matter in the comments section (below)…
[Image via WENN]
The post Tori Spelling's Husband Blames Biz Manager Over Tax Woes — Updates HERE! appeared first on Perez Hilton.
Read more: perezhilton.com