Well, it looks like the fallout has begun.
About a month ago we broke down the Jeffrey Epstein scandal for you in great detail.
Coming amidst the literal dozens of scandals surrounding Donald Trump and the people in his orbit, this hasn't gotten the coverage it may be due. But as it spirals out and hits other people we think that will change… and it may start today.
Related: Kim Kardashian Responds To Trump's Cruel ICE Raids
OK, quick recap: Epstein is a billionaire who used to pal around with the likes of Trump and Bill Clinton. Over a decade ago he was busted for soliciting sex from a 14-year-old. However, prosecutors actually had a LOT more on him — at least three DOZEN separate alleged victims. And yet… he was offered a plea bargain on a single charge. He got a slap on the wrist, serving just 13 months, much of which was on work release. And the agreement included immunity for any cohorts of Epstein's.
Very suspicious stuff.
The first domino to fall when this information was finally revealed years later? The U.S. attorney who was in charge of the case, Alexander Acosta. Trump — Epstein's old buddy — had made Acosta his Secretary of Labor (probably just a coincidence), but when his handling of the Epstein case came out (thanks to victims filing lawsuits) he was pressured to resign his post.
Now someone else has become embroiled in the scandal… a member of the Royal family no less.
Prince Andrew was also a buddy of Epstein's, and the association hasn't done him any favors.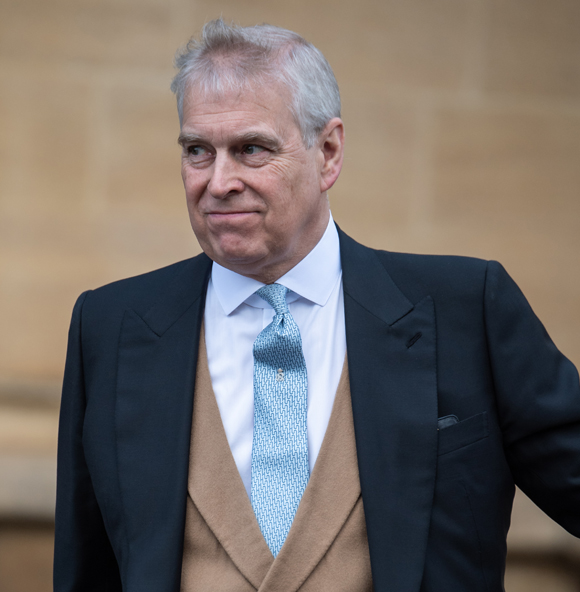 (c) John Rainford/WENN
Back in 2015 the Duke of York was named in a lawsuit relating to Epstein and a British heiress named Ghislaine Maxwell, who was alleged to have procured underage women for the billionaire and his friends.
The plaintiff, a woman named Virginia Giuffre, claimed Epstein had coerced her into having sexual relations with Prince Andrew when she was still a minor. According to Giuffre, Epstein trafficked underage women to "politicians and powerful business executives" so he would have something to hold over them later.
Buckingham Palace almost never comments on salacious rumors — but they did this time. A LOT. They stated unequivocally "any suggestion of impropriety with underage minors is categorically untrue" and:
"It is emphatically denied that the Duke of York had any form of sexual contact or relationship with [Giuffre]. The allegations made are false and without any foundation."
Well, that was that for a while. TBH we forgot all about it. Prince Andrew is a pretty boring Royal otherwise.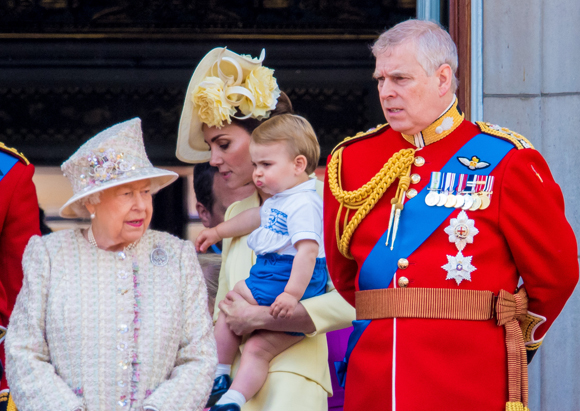 Prince Andrew at Trooping the Colour 2019. / (c) Dutch Press Photo/WENN
But like everything with this case, the stink has never really gone away.
As part of a massive unsealing of documents related to Epstein — who is now facing new charges of sex trafficking in Manhattan — the deposition by another woman has been made public.
According to Giuffre's lawyers, another woman, Joanna Sjoberg, could corroborate Epstein AND Prince Andrew's alleged treatment of her. The lawyers wrote in a newly unsealed January 2017 document:
"Ms Sjoberg also testified about sexual acts that occurred with her, Prince Andrew, and Ms Giuffre, when she and [Maxwell] were staying at Epstein's Manhattan mansion."
In her deposition, Sjoberg tells the court:
"I just remember someone suggesting a photo, and they told us to go get on the couch. And so Andrew and Virginia sat on the couch, and they put the puppet, the puppet on her lap. And so then I sat on Andrew's lap, and I believe on my own volition, and they took the puppet's hands and put it on Virginia's breast, and so Andrew put his on mine."
While Sjoberg was 21 years old at the time of the alleged incident, Giuffre was not.
She still maintains she was a "sex slave" to Epstein and Maxwell for three years, beginning when she was just 16.
Photos of Prince Andrew with his arm around Giuffre (previously known as Virginia Roberts) have been around for quite some time, and they've never fully been explained.
In the unsealed docs, Giuffre names other men she was allegedly made to have sex with: hedge-fund billionaire Glenn Dubin, New Mexico governor Bill Richardson, former Democratic Senate Majority Leader George Mitchell, MIT computer scientist Marvin Minsky, MC2 model agency cofounder Jean Luc Brunel, and the other man she named back in 2015 — famed attorney Alan Dershowitz.
Dershowitz had previously denied any involvement. Now Richardson and Mitchell have as well.
This may all seem like some kind of wild Lifetime movie plot, but remember: Epstein was willing to plead guilty to soliciting sex with just one 14-year-old girl to avoid prosecution for himself AND for others involved.
For years Giuffre has said Epstein got underage girls to have sex with powerful men. And the deal Epstein got backed that up.
Now some of those names are finally starting to come out.
Will more dominos fall??
[Image via Florida Department of Law Enforcement/Dutch Press Photo/WENN.]
The post Prince Andrew & More Men Named By 'Sex Slave' In Unsealed Jeffrey Epstein Docs appeared first on Perez Hilton.
Read more: perezhilton.com