"Just friends" huh?? Try again, y'all.
We guess Pete Davidson is trying to keep his latest relationship on the QT because he and Kaia Gerber have been very conservative with their public outings — no PDA or obvious couple moves.
Recently an insider claimed the two were totes platonic, telling E! News:
"They are spending time together and having fun. They are just friends who like being together and making each other laugh."
However, we are now more convinced than ever the SNL star and the model are full-on dating.
The first piece of evidence? Let's call it big "P" energy…
Photos: Pete's Honestly Amazing Dating History
Kaia attended the 2019 Woman of Achievement Awards at the Women's Guild Cedars-Sinai Annual Luncheon, hosted at the Beverly Wilshire Hotel on Wednesday, along with her famous momma, supermodel Cindy Crawford.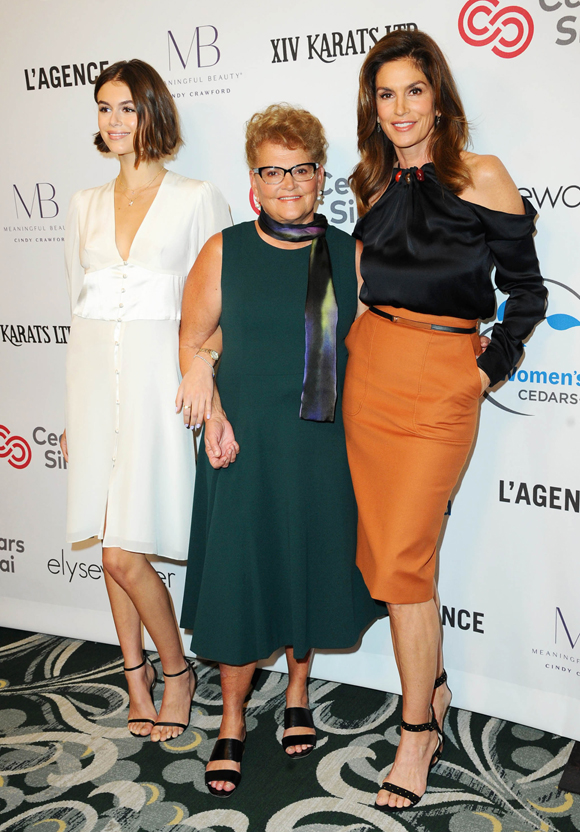 THREE GENERATIONS OF SUPERMODEL GENES! Kaia Gerber with mom Cindy Crawford and grandmother Jennifer Sue Crawford-Moluf. / (c) WENN/Instar
So how is this evidence?
Unless Pete has gotten MUCH better at character work, we don't think he could pull off an impression of Kaia's grandma. Ha!
No, the piece of evidence is what Kaia is wearing around her neck.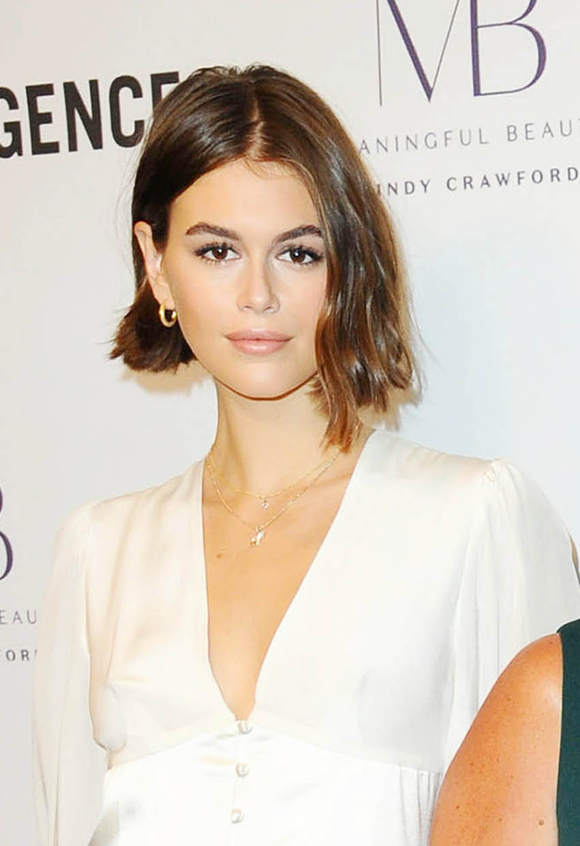 The top one. See it? / (c) WENN/Instar
How about now??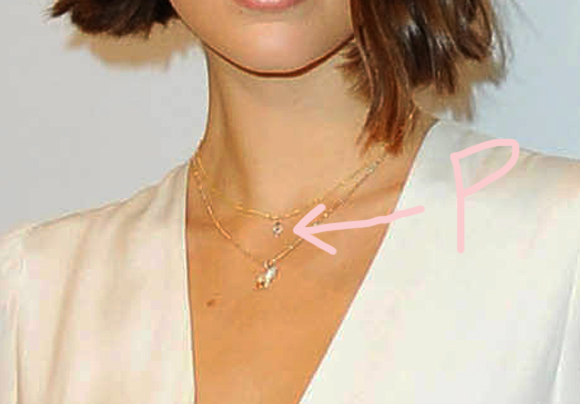 (c) WENN/Instar
If you can't tell, that's a diamond pendant of the letter "P."
P as in Pete???
People has confirmed the necklace is Missoma London, a favorite of the 18-year-old — but the pendant is a new addition. Perhaps a gift from a 25-year-old suitor with TV money?
There is the possibility the P represents her brother Presley Gerber, but man that is some inneresting timing. We mean, we've never seen that necklace before, and weeks into seeing her going on dates with a guy named Pete who likes bling, she's wearing his initial?
You don't have to be Hercule Poirot to put it together, y'all.
Speaking of going out on dates, on top of everything we're also just now hearing Pete and Kaia were spotted yet AGAIN on Tuesday, this time at Pizzeria Mozza in Los Angeles.
For those keeping track, that's two "friend" dates in two days as they got sushi in Malibu on Monday. (Man, these two are making us hungry!)
According to an eyewitness, it looked fairly date-like. The source said they were looking "normal and happy":
"They seemed very sweet and cute together"
Not only that, they entered holding hands! We mean, if that's not enough to go on we don't know what is.
Are YOU still buying the "just friends" line??
[Image via Kaia Gerber/Instagram/WENN/Instar.]
The post Pete Davidson & Kaia Gerber — Is This Necklace PROOF They're Not 'Just Friends'?? appeared first on Perez Hilton.
Read more: perezhilton.com