When the social media unfollowing begins, you know it's real!!
As noticed by E! News, Miley Cyrus no longer follows her exes Liam Hemsworth or Kaitlynn Carter on Instagram as she continues to flaunt her new flame Cody Simpson.
Related: Brody Jenner & Josie Canseco Quietly Delete Photos Of Each Other From Insta
While the exact timing of when Miz Cyrus chose to unfollow the two is unclear, the message she's sending is pretty obvious! Ch-ch-check out the proof (below):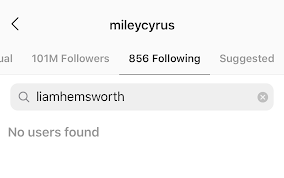 Bye, Liam! / (c) Miley Cyrus/Instagram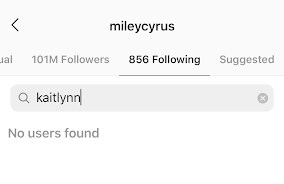 She can't be tamed! / (c) Miley Cyrus/Instagram
It seems the feeling is mutual for the Hunger Games star. He doesn't follow Cyrus, either: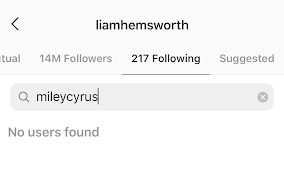 He doesn't follow Maddison Brown, either! / (c) Liam Hemsworth/Instagram
But The Hills: New Beginnings star still follows her recent ex on IG: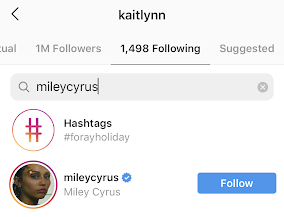 What are U holding onto, Kait? / (c) Kaitlynn Carter/Instagram
You'll recall Brody Jenner's former fiancée recently penned a heartfelt op-ed, published in Elle magazine, about her summer romance with the Malibu songstress. She wrote:
"This past July, I went on vacation with a female friend; the next thing I knew, I was in love with her. As my friend and I spent that August traveling through Europe together and trying to move past our respective break-ups, my first and only romance with a woman was born. I fell just as hard for her as I had the older man so many years before. It was that same familiar force of nature; I didn't have to think about a thing or overanalyze. It just happened and it felt exactly right. Reflecting back on our three-year friendship, I realized I'd always been drawn to her in a way I wasn't with other friends, but until that trip it had never crossed my mind to think of her in a romantic sense."
As of this writing, images still remain on each of their feeds together from happier times, but it may only be a matter of time before they get removed!
Related: Miley & Cody Pack On The PDA For Cute Couples Halloween Costume!
So, what's going on with Cyrus' current beau? The former Disney star brought her new Aussie home to Tennessee for the weekend as her date to her brother Braison Cyrus' wedding to Stella McBride. For those keeping track, no drinking went down for either during the festivities.
On Monday, the 22-year-old updated fans via his Insta Story on his sobriety journey, writing he is "4 months sober but still stoned" in a new pic: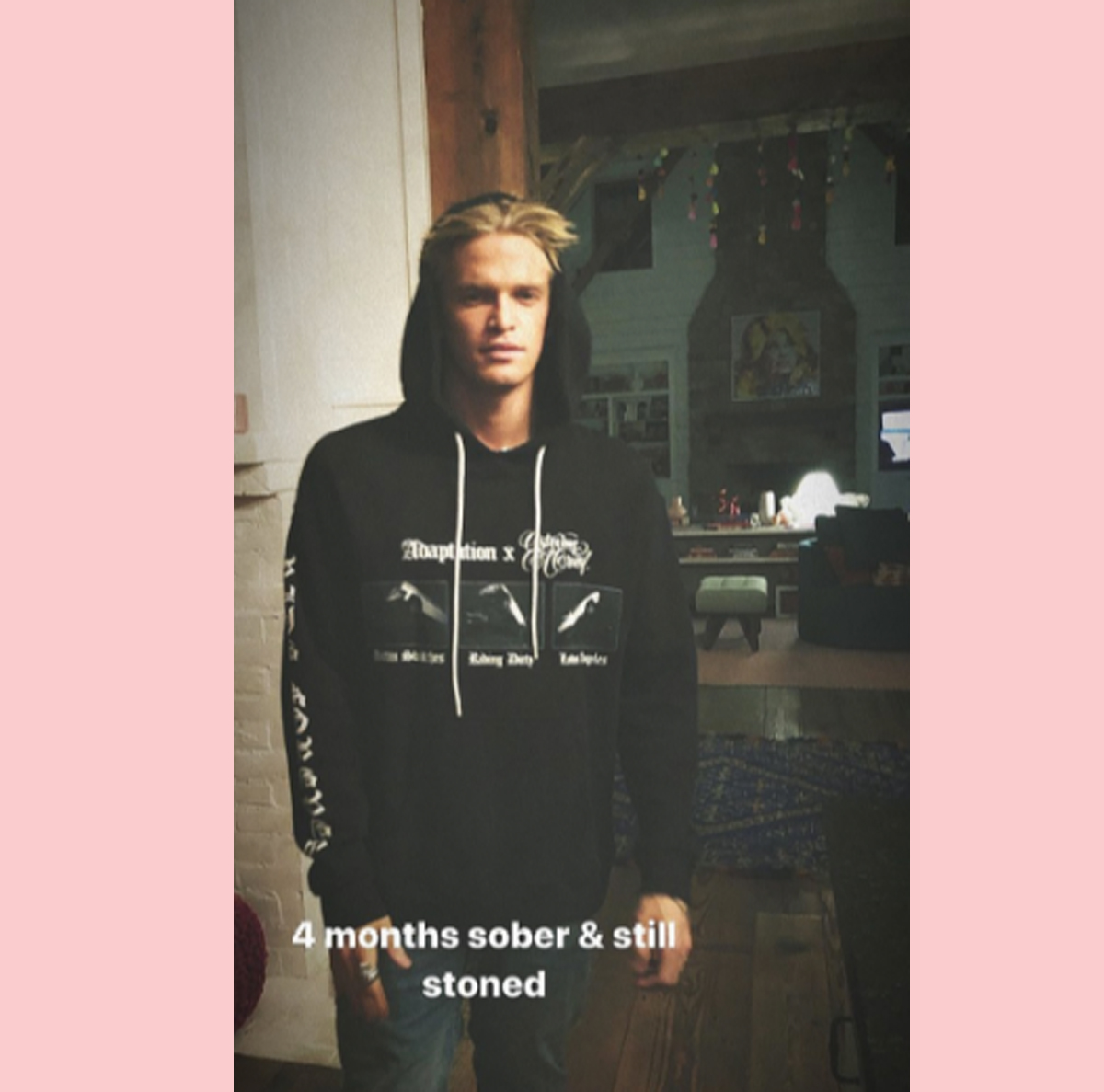 Go, Cody! / (c) Cody Simpson/Instagram Story
In October, the Masked Singer Australia winner revealed while chatting with the hosts of The Kyle and Jackie O Show that both he and his GF were presently abstaining from alcohol:
"We keep each other in a good place. That's what's really healthy about it and I think that's the first time I've had that in a relationship. We're very, very much on the same page."
Do U unfollow your exes after a breakup, Perezcious readers? We want to know!! Sound OFF in the comments with your take!!
[Image via Miley Cyrus/Liam Hemsworth/Kaitlynn Carter/Instagram.]
The post Miley Cyrus Unfollows Exes Liam Hemsworth & Kaitlynn Carter On Instagram appeared first on Perez Hilton.
Read more: perezhilton.com