Damnation! We knew the members of One Direction had gone in five distinct directions after splitting up, but we didn't think of them as this different.
But after the release of his debut full-length solo album, the long-awaited and nearly eponymous LP1, Liam Payne is now revealing where he feels he stands with his former bandmates. And for one of them that place is on the opposite end of a battleground in Megiddo during the end times.
Confused? Yeah, us too…
The Live Forever singer opened up about his relationships with Harry Styles, Louis Tomlinson, and Niall Horan in an interview published Wednesday in The Face magazine. (Unsurprisingly he was fairly mum about black sheep Zayn Malik.)
Related: Harry Talks Zayn, Drugs, And Rock & Roll
When asked which bandmate he'd most like to take a walk with, he answered the same as we would, if we're being honest. Just not for the same reason. He replied:
"To be honest with you, more than anyone, probably Harry."
Why? To get to know him better. Same here, but that's not what he meant:
"With Harry there's so much mystery around who he's become."
Huh. They really don't keep in touch enough for Liam to even understand who Harry is?? That's exactly how he feels; he said about his other bandmates:
"I speak to Louis quite regularly. And I feel like I know where I stand with Niall."
LOLz, he knows where he stands? That doesn't sound good. Is he talking about that shady business when Niall dropped his single on the same release date as Liam's album the other day??
But regarding Harry, he reckons they've grown as far apart as two entities can be:
"I was looking at some pictures of him the other day, and I just thought, 'I don't know what more I'd say to him other than, 'Hello' and 'How are you?' I mean, look at the stuff I put out and the stuff Harry puts out. Polar opposite."
Then he dropped:
"I'm like the antichrist version of what Harry is."
Um… WHUT?? He's the what??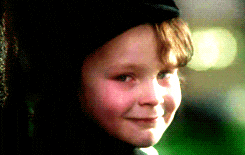 Look, the two are definitely very different, but we don't think it's nearly so dramatic as all that. We mean, they aren't really opposites, right?
Well, maybe in album sales.
Harry is a guaranteed platinum hit factory, while early numbers suggest Liam's debut isn't even going to make the top 10 for the week in the UK.
And reviews.
Harry's work has consistently landed on tons of year-end top ten lists and is talked up as the future of music. LP1 has been fairly universally panned by music critics, like The Guardian's Laura Snapes, who called it "a terrible pop album, but very effective contraception." Ouch.
Love lives?
Well, Harry can find a way to flirt with supermodels even while playing late night disgusting food games. Meanwhile some of Liam's fans are convinced he's being paid to pretend to date a wannabe social media influencer by her incredibly wealthy father.
You know what? Maybe they are opposites…
Though as we understand it, the antichrist is supposed to have a large, loyal following…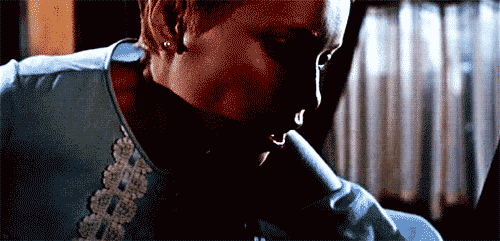 Just sayin'…
[Image via Liam Payne/Harry Styles/YouTube.]
The post Liam Payne Says He's The 'Antichrist' Version Of Harry Styles — Is He Right?!? appeared first on Perez Hilton.
Read more: perezhilton.com