Name a more iconic duo… we'll wait.
Halsey and Evan Peters did their thing this weekend, making their romance red carpet official while also completely stealing the show at the American Horror Story 100th Episode Celebration on Saturday night. And considering it's the Halloween season, they came appropriately dressed in a truly iconic couple's costume: going to the affair as Sonny Bono and Cher. Unreal!
Related: Did Halsey Just Pull A Hailey Bieber???
You can see 'em dressed to the nines (above), but also check these two out on the red carpet, head to toe, in nostalgic, vintage, 1970s-style garb that makes the perfect couple's outfit for these two young lovebirds (below):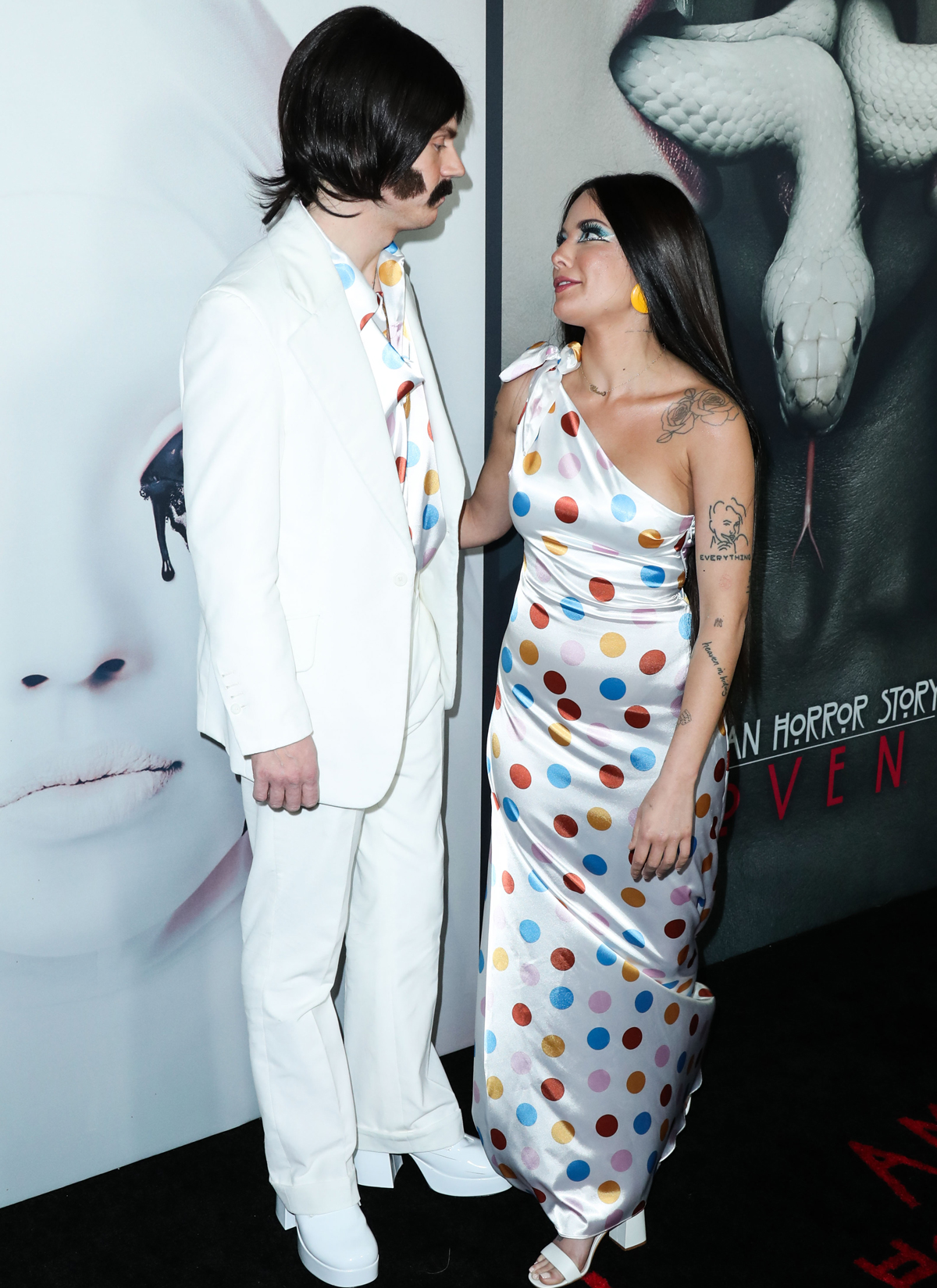 These two made things look groovy, baby! / (c) WENN/Avalon
Ha!!! Loving it!!
Dare we say… spot on??? Yeah, we totally went there. Sorry. LOLz!!!
Young Lovin'
As we noted, Saturday night marked the first red carpet appearance for this red-hot couple, so it's only fitting to celebrate them a little bit (and why not throw in Sonny and Cher, too?!). These two have been connected romantically for a little while now, first finding each other after past flings failed to work out for both of them earlier this year.
For Halsey, that meant splitting from G-Eazy a few months ago, after it was clear things just were not going to work out for the two of them. And for the 32-year-old Peters, that meant breaking things off from his former fiancé, Emma Roberts, after the couple had been together for years. Roberts quickly moved on back in the spring time with actor Garrett Hedlund, though Peters opted to lay low for a while. Of course, it later came out that Roberts and Peters had something of a toxic relationship at points when they were together, so perhaps the break and low profile time were both well worth it.
Related: Opening Up About Our Feud With Halsey!
Regardless, Peters had long been a source of Hasley's affection, and the Bad At Love singer had been publicly crushing on the American Horror Story actor for at least a few years before making her move. Good things come to those who wait, we suppose, because here we are on the red carpet years later, with Halsey and Peters looking wonderful as a happy couple! So great!
What's your reaction to all this, Perezcious readers?! Sound OFF about everything Halsey- and Evan-related and more in the comments (below)…
[Image via Avalon/WENN]
The post Halsey & Evan Peters Storm The Red Carpet Dressed Up As Sonny & Cher! Look! appeared first on Perez Hilton.
Read more: perezhilton.com