Halle Berry has always been in great shape. But she really pushed it to the limit recently!
The John Wick Chapter 3 star took to Instagram to share the results when she hit her latest fitness goal — an absolutely shredded set of abs!
Photos: Halle Berry And Other Celebs Doing The Keto Diet
See the sexy six-pack (below)!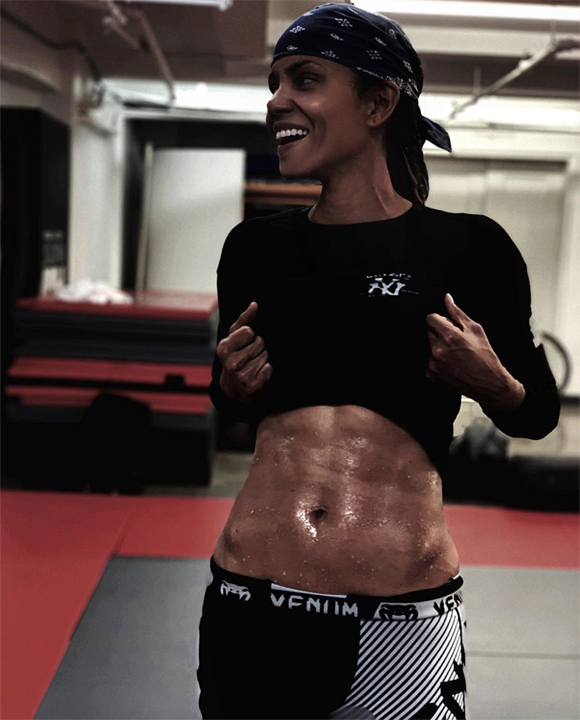 (c) Halle Berry/Instagram
So how did Halle get so solid?
The 53-year-old is in training for movie called Bruised, which she is also directing, in which she plays a mixed martial arts fighter.
It seems all that MMA training was the key to unlocking Halle's fitness potential because she is in the best shape of her life! She wrote about this particular goal:
"Happy #FitnessFriday, everyone! There's no better feeling than setting a goal and smashing it. One of my goals for #BruisedTheMovie? Ripped Abs – and today? I finally got them, and it feels unbelievable! This #FitnessFriday, I encourage you guys to set your bar. What is your fitness goal? Set the BAR higher than you think, share your goal in the comments and HOLD yourself to it. The work won't be easy, but that pay off? Worth every damn second. In the meantime, head to stories for my #BruisedTheMovie workout, courtesy of my performance coach @mubarakmalik, aka "Bar" and put that inner-warrior to the test! Happy Friday! ♥️"
Halle also posted a series of vids on her IG Story showing some of the workout she did with trainer Bar Malik to get that washboard tummy.
And no, it doesn't involve any crunches or situps. It's all kettlebells, baby! Look!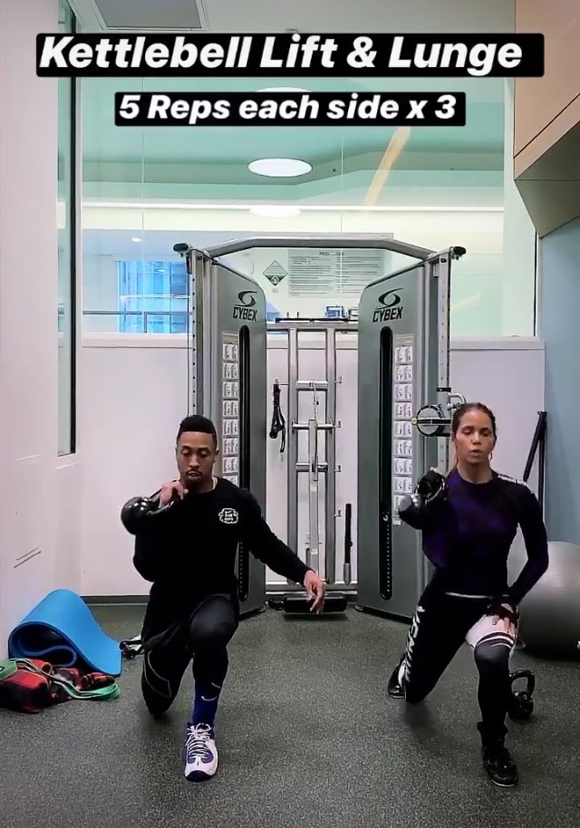 Kettlebell lift and lunge, three sets of five reps per side. / (c) Halle Berry/Instagram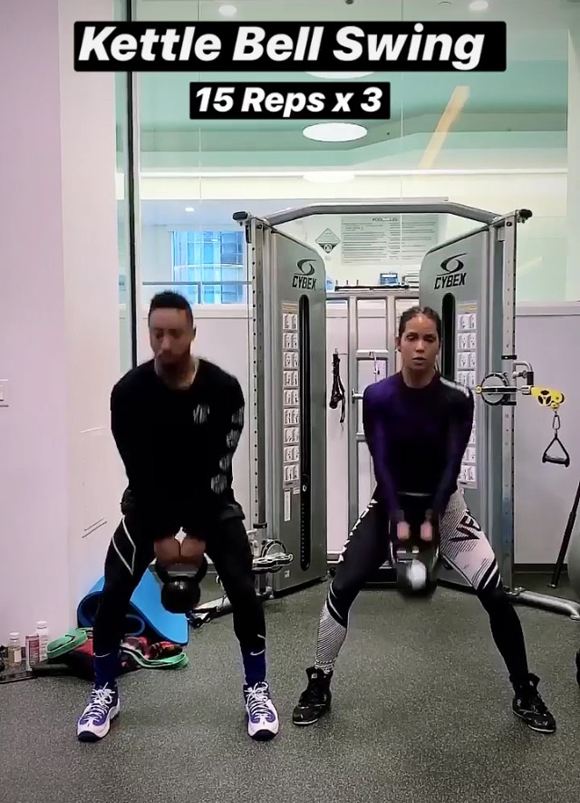 Kettlebell swing, three sets of fifteen reps. / (c) Halle Berry/Instagram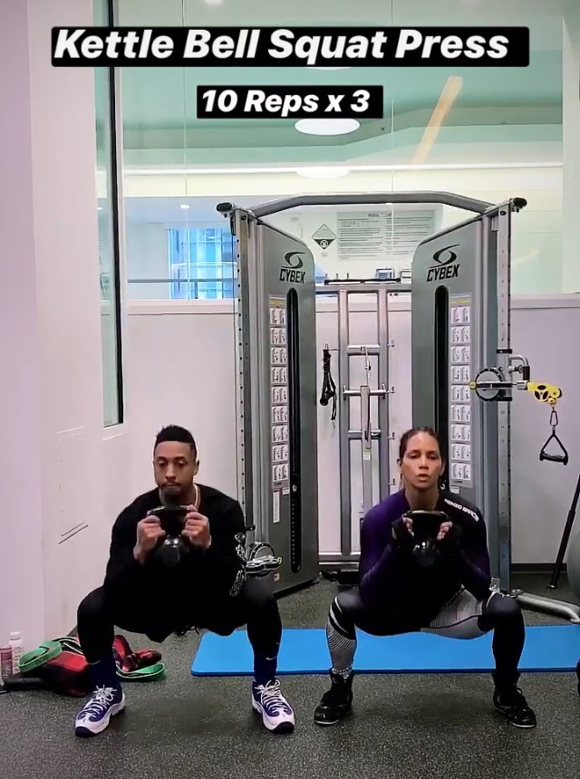 Kettlebell squat press, three sets of ten reps. / (c) Halle Berry/Instagram
Obviously that's not the entire workout, but we love that she shared such an insight into her actual routine.
As for her diet? Last year Halle shared all about embracing the keto diet — sorry, lifestyle:
"Being diabetic most of my life, I have always had to take food very seriously. So for years, I have been following the keto or ketogenic diet. I hate the word "diet" so while you'll see the word diet, just know I encourage you to think of it as a lifestyle change NOT A DIET! Keto is a very low-carb food plan which actually forces your body to burn fat like crazy. I also believe it's been largely responsible for slowing down my aging process. The keto lifestyle offers so many benefits such as weight loss, (moms that's how we get rid of our baby bellies), appetite control, more energy and better mental performance. If you're like me, you can possibly reverse type 2 diabetes, you'll experience better physical endurance, better skin and also less acne if that's an issue. And it even helps control migraines!"
Hmm… Is the keto diet stopping Halle's aging? Or are Halle's genes making the keto lifestyle look good?
Let us know what YOU think about her workout and diet plan in the comments (below)!
[Image via Apega/WENN/Halle Berry/Instagram.]
The post Halle Berry's Abs Are INSANE! See How She Got Them! appeared first on Perez Hilton.
Read more: perezhilton.com