Is Lori Loughlin getting legally screwed over by her hubby?
Recently the Full House star and her husband, fashion designer Mossimo Giannulli, were hit with yet another serious charge — federal program bribery — for their alleged role in the college admissions scandal.
As you probably know, the parents are accused of giving officials a half million dollar bribe to get their daughters a fraudulent athletic admission to USC.
According to reports, federal prosecutors offered parents another chance to change their pleas to guilty before getting this other charge stacked on (which by our count brings the possible prison sentence to a terrifying 50 years).
Related: Lori's Daughters 'Really Upset With Her' Over Plea
We've since heard Lori wanted to take the deal. Probably a good idea — the government has pretty rock solid case, having flipped key witnesses and gotten tons of evidence before the first arrest was made. And hey, Felicity Huffman pleaded guilty right away, and she's already completely done with her prison time!
So why didn't she? We hear it was Mossimo who persuaded her.
According to a source spilling to Us Weekly last week:
"Lori turned the corner and backed out of considering a guilty plea due to her husband's insistence. She had been talking to her lawyers about it, but her friends and family were encouraging her to pursue a plea deal. She's only listening to Mossimo though."
So is he really convinced they did nothing wrong? Is he trying to protect their reputations as some have said?
Or is he just worried about himself??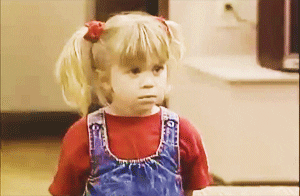 See, the source said she'd been talking to her lawyers about maybe pleading guilty. The thing is, her lawyers are also Mossimo's lawyers.
Back in August the couple had to get special permission from a judge to use the same lawyer. While a married couple may seem like a single family unit in so many ways, the government still views them as separate defendants with their own distinct legal defenses.
And when two defendants are defending against charges of the same crime, that can cause a huge conflict of interest — if what's good for one of them turns out to be bad for the other.
The prosecution laid out the issue in their legal filing at the time, explaining:
"One of your defenses may very well be to assert that your spouse was a co-conspirator in this conspiracy, that your role was minor in comparison, or that your spouse was counseling, dictating, or otherwise controlling your involvement in the scheme. Due to the conflict of interest, however, your counsel will not be able to advance any such arguments… on your behalf, since they would implicate your co-conspirator spouse."
See what we mean? Tricky, right?
It causes other issues as well. If Lori did decide to flip, she could be called as a witness in Mossimo's case, in which case her lawyer — who is also Mossimo's lawyer — would not be able to advise her on that testimony because it was adverse to his other client's best interests. There are even problems with attorney-client privilege if they're suddenly on opposite sides. It's just a big mess.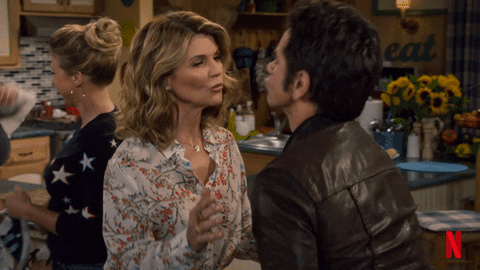 But the two of them attended a hearing and told the judge they understood all the potential conflicts of interest and still wanted the same lawyer. Their legal team's filing stated in very strong terms:
"Giannulli and Loughlin are innocent of the charges brought against them and are eager to clear their names, and they believe their interests will be advanced most effectively by presenting a united front against the Government's baseless accusations."
So now we're hearing Lori DID want to plead guilty? And Moss stopped her?
Suddenly it makes the accusations not seem quite so "baseless" when one of the two clients admits the crime.
Remember, they DID decide to go with the same lawyer. If she did plead guilty, it would seriously hurt his case — so is he trying to protect her by persuading her not to do it?
Or is he just looking out for himself?? It's a serious question Lori should really be asking herself.
What do YOU think, Perezcious paralegals??
[Image via FayesVision/Dimitri Halkidis/WENN.]
The post Did Lori Loughlin's Husband Legally Screw Her Over To Protect Himself?? appeared first on Perez Hilton.
Read more: perezhilton.com