Beyoncé is coming to Disney Plus!
On Saturday night, the iconic Houston-born singer and performer announced a new visual album called Black Is King. The work will stream on Disney Plus with a global premiere beginning on July 31, 2020 — just after the one-year anniversary of the theatrical release of The Lion King, for which Queen Bey infamously lent her voice for the character of Nala.
Related: Queen Bey Helps Celebrate The Class Of 2020 On YouTube!
A one-minute teaser trailer for Black Is King first appeared on Beyoncé's official website on Saturday night, and fans immediately took notice and spread the news around like wildfire on into Sunday morning. The performer's production company, Parkwood Entertainment, later published a joint statement with Disney about the upcoming album, too, writing in a release:
"Black Is King is a celebratory memoir for the world on the Black experience. The film is a story for the ages that informs and rebuilds the present. A reunion of cultures and shared generational beliefs. A story of how the people left most broken have an extraordinary gift and a purposeful future. These timeless lessons are revealed and reflected through Black voices of today, now sitting in their own power. Black Is King is an affirmation of a grand purpose, with lush visuals that celebrate Black resilience and culture. The film highlights the beauty of tradition and Black excellence."
Wow!
Queen Bey wrote, directed, and executive produced the entire thing, of course. The star-studded album is based on The Lion King and inspired by its music, reimagining the movie's lessons "for today's young kings and queens in search of their own crowns."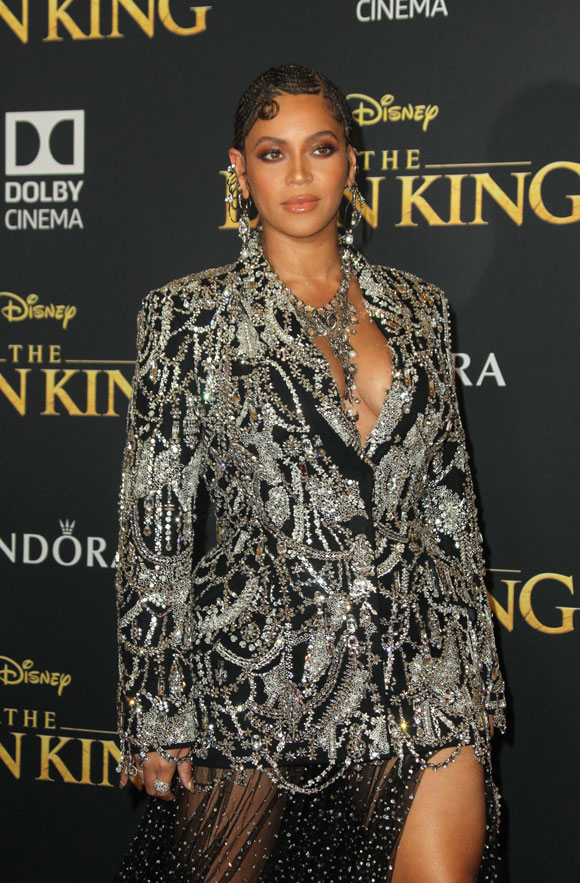 Fresh off her work on 'The Lion King,' Beyoncé is ready to take things to the next level! / (c) Adriana M. Barazza/WENN
Furthermore, the Lemonade superstar is using the work to tell the story of Black families throughout time, through one particular young king's "transcendent journey through betrayal, love, and self-identity" towards the path needed to reclaim his home and the throne.
Related: Beyoncé Pens Open Letter Asking For Charges In Breonna Taylor Case
Coming fresh off her Juneteenth-inspired Black Parade work, it's clear that the iconic performer has been fully inspired to take on the most important social issues of her time head-on… and we're loving it!
What do U think of Black Is King, Perezcious readers?! Will U be tuning in to Disney Plus on July 31 when it streams everywhere worldwide? This should definitely be one to remember, shouldn't it?!
Sound OFF on all this with your take in the comments down (below)!!!
[Image via |ea48d38e20b7784b4f532e4c72769dae|/Avalon]
The post Beyoncé To Release New Visual Album <i>Black Is King</i> On Disney Plus Next Month! appeared first on Perez Hilton.
Read more: perezhilton.com