Amanda Bynes is getting really real about her conservatorship — and specifically, about some of the cost of the medical treatment associated with her care!
The 33-year-old former child star opened up in an uncharacteristically forthcoming video on her Instagram account on Friday night, thanking fans for their support of her while explaining the situation to her viewers. Furthermore, she indicated she was planning on speaking to a judge about some of the terms of her conservatorship, too — a potentially interesting development for her love life, let alone the rest of her future.
Related: Is Amanda's New Man Actually Bad News For Her Well-Being?!
Speaking directly to the camera in her late-night Friday video on the social network, the Hairspray alum and former She's The Man star appeared to almost be talking from a script or other prepared statement, considering how composed and concise she was. Regardless, she didn't waste any time in opening up about some issues she'd been having recently, saying:
"Today I want to talk about a controversial topic: My conservatorship case. I have been going to a treatment center that charges $5,200 a month. There's no reason why I shouldn't go to a therapist who takes my insurance for $5,000 less a month. This is why I've asked to see the judge next week regarding this conservatorship issue."
Wow! No kidding… Seems like it would be so much more efficient (and cost-effective) to find a therapist that can actually work for her at a sustainable rate outside of this insurance madness and all… just saying!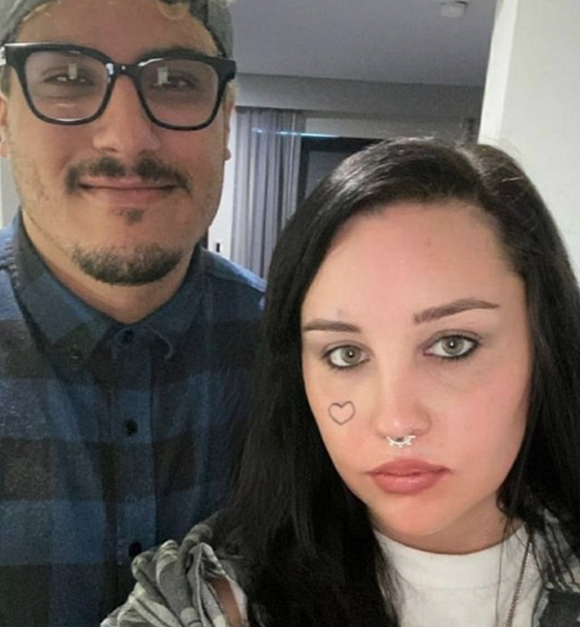 Amanda captioned this pic with Paul Michael with the simple statement "Lover" — which we think we can safely assume is not his profession… / (c) Amanda Bynes/Instagram
Bynes continued her video, apologizing to fans and thanking them for their continued support along the way, too:
"Thank you so much guys for hearing me out. I'm sorry that this is what I'm dealing with and I'm sorry that I put my problems onto the Internet, but this is what life has come to. So thank you guys so much for always supporting me. |31b067ed0efb2591c2bbc9e4c5f983ba| you all. Peace out. I appreciate your love and support. Love you guys! Bye!"
Well then! Ch-ch-check out the full video here:
View this post on Instagram
So there you have it, Perezcious readers!
Related: What's Up With That Lopsided New Face Tattoo — And The Other One, Too?!
What do U think of Bynes' predicament right now, anyways?? Is her ongoing conservatorship doing the right things for her, even if she wants to potentially break away from it? Or is it doing some good in a very difficult situation?!
Sound OFF with your take in the argument here down in the comments (below)…
[Image via Instagram/Amanda Bynes]
The post Amanda Bynes Opens Up About Her Conservatorship In New Video: 'This Is What Life Has Come To' appeared first on Perez Hilton.
Read more: perezhilton.com